Quick Links    

Federal Grad PLUS Loans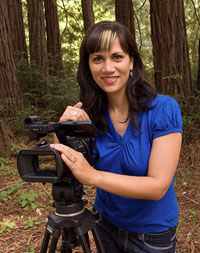 Long-term federal loans for graduate students who are US citizens or permanent residents.  Students may borrow up to the full cost of attendance, as defined by the UCSC Financial Aid Office, less any financial assistance the student receives. Borrowers must demonstrate creditworthiness for loan approval. Interest accrues while the student is enrolled.  Principal and/or interest payments may be deferred until after the student is not enrolled or is enrolled less than half-time.
Application - Submit a FAFSA to apply and complete a Grad PLUS Loan Request. (If the loan is request is denied as a result of the credit check, the borrower may pursue a co-signer. See Endorse Direct PLUS loan.)

Interest Rate  - 7.9% fixed interest rate

Loan Fees - 2.5% deducted from the loan amount until July 1, 2012.  After this date, fees will be 4%.

First Time Borrower Requirements 
A Master Promissory Note (MPN) must be completed the first time you apply for a Grad PLUS.  The MPN defines the conditions under which you are borrowing and the terms under which you agree to pay back the loan.

To receive funds - the student must have a permanent address in MyUCSC. The permanent address must be set to "active" before the loan will disburse. To avoid delays, be sure this address is current and active.
See
Also