Student and Parent Loans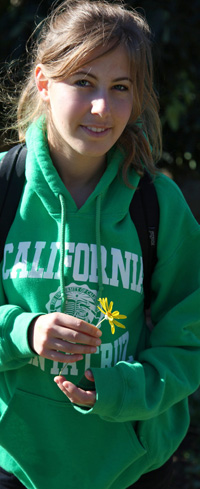 Education loans are long-term funds that enable students and parents to pay educational expenses. When you accept a loan, you are legally obligated to repay the loan according to the terms of the promissory note.
UC Santa Cruz students who submit a FAFSA and complete any additional requirmenets posted on their MyUCSC To Do List will be automatically considered for the all Federal Direct Loans including parent loans.
The best loans for students and their parents are the Federal Direct Loans which are available regardless of family income; loans with the best terms are offered to students who demonstrate financial need.  All federal loans have better terms than most private/bank loans. Most bank loans have high interest rates and do not have provisions for deferment that exist for federal loans. Loan repayments for Federal Direct Loans can be deferred until the student is no longer enrolled half time or more as an undergraduate or graduate student. Other deferment options are available while you are repaying a loan.

See the loan links on the left for more information about each type of loan.
Your Loan History: The National Student Loan Data System (NSLDS)
Applicants may review their federal student loan history at the National Student Loan Data System (NSLDS) web site or by contacting the Federal Student Aid Information Center
at 1-800-433-3243.
Federal Direct Student Loan Disclosure Statements
Students receiving a Federal Direct Loan will receive a Disclosure Statement from the Federal Loan Origination Center for each new loan. It will provide comprehensive information about the types of loans, the amounts, the loan period, and anticipated disbursements. Save every Disclosure Statement for reference.
See
Also