Study Abroad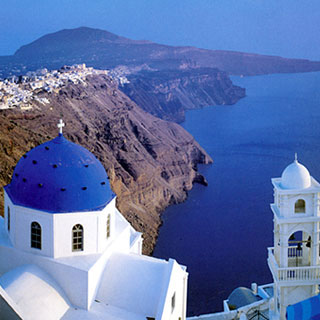 Financial Aid is available to UCSC students who study abroad through a UC Education Abroad Program (EAP). Enrollment in a UC EAP program is considered enrollment at UCSC, so your financial aid (including federal, state, university and private sources) can apply to your program.
The Financial Aid and Scholarship Office will determine your financial aid eligibility for the program you are admitted to using cost of attendance budgets provided by the UC EAP office (located in Goleta, near the UCSB campus). The UC EAP site is where you will find comprehensive information about study abroad programs as well as required forms for your program. It is important to read the information for your program thoroughly - be informed!
To apply for aid, follow instructions in the Get Started section of this website. Be sure to meet all deadlines so you are considered for all sources of financial aid administered by the UC Santa Cruz Financial Aid Office.
Apply for UC EAP scholarships though your MyEAP account. You can also find information on UC EAP scholarships at the UC EAP website.
Sign up for direct deposit by logging in to your MyEAP account and selecting "eRefund Signup" on the menu. Your UC Santa Cruz direct deposit authorization will not apply to funds you receive from UCEAP.
For more information on how to finance Study Abroad Programs click here.
See
Also