Enrolling Part-Time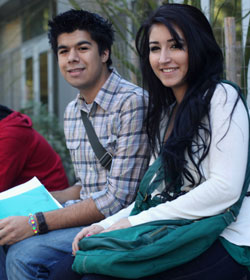 Official Part-Time Program
The Official Part-Time Program is designed for regularly matriculated undergraduate students who for reasons approved by the Office of the Registrar are not able to carry the full course load of 12-15 credits each quarter. Students approved by their college and the Registrar's office l for part-time status are eligible for a 50 percent reduction in the Tuition Fee and, if applicable, a 50 percent reduction in the Nonresident Supplemental Tuition portions of quarterly fees.
Financial aid is revised dollar for dollar for the amount of reduction in fees processed by the Registrar. In other words, enrollment in Official Part Time means your tuition is reduced and so your aid is reduced by the same amount. The net effect to you is zero.  If you are expected to receive a refund for the quarter, this amount will not be impacted if enrolled in 6-10 credits. For more information on this program and to apply, visit the Office of the Registrar.
Minimum Enrollment
Students who do not enroll in the Official Part-Time Program and are enrolled in less than 12 credits on add/drop/swap date of the quarter are required to pay full time tuition and fees. Students in this scenario will be billed for a portion of their financial aid based on number of credits enrolled per federal, state and university grant requirements.
Students will have grant funds adjusted to meet the following percentages:
      9-11 Credits

75% of the original grant amout

      6 - 8 Cedits
 

50% of the original grant amount 

      5 or Less Credits

25% of original Pell Grant, 0% all other aid
Please note: Undergraduate students enrolled in less than 6 credits are not eligible for aid other than Pell Grant (if applicable) . Graduate students enrolled in less than 5 credits are also not eligible. Students will be billed for aid they receive if credit requirements are not met. Students have until the add/drop/swap deadline every quarter to enroll.
See
Also