Education Abroad Program FAQ's
---
I am on an EAP program, but have not completed a FAFSA; can I still apply for financial aid?
Yes, you can still apply. You can apply for financial aid by completing the FAFSA online.
---
What happens if I receive a private scholarship check that requires endorsement and I am out of the country on EAP?
We recommend that you notify the scholarship agency prior to your departure for EAP and request that your scholarship check be ma

de payable to the 'UC Regents' and sent to the UC Santa Cruz Financial Aid and Scholarship Office.
---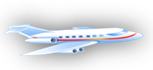 How will I pay for my transportation if I haven't received my aid yet?
Students must pay for their own transportation/airfare. If you need your ticket before you receive financial aid funds, you must purchase it using your own funds. STA Travel offers to financial aid students the option to submit a $300 nonrefundable deposit for airfare with the full payment due seven days prior to departure. pao@statravel.com  
---
How will I receive my financial aid refund?
UCEAP will refund any excess financial aid funds to you before departure. A check will be mailed to the address you provided on your EAP application. A direct deposit will be sent to your bank account if you signed up for direct deposit with UCEAP. 
---
Which office should I contact regarding how/when I will receive my financial aid refund?
Students must contact the main UCEAP in Goleta regarding financial aid refunds. The email address is: studentfinance@eap.ucop.edu

---
Who is my UC Santa Cruz Financial Aid Adviser while I am on EAP?
Students with last names A-L: Maria Orozco email: mrorozco@ucsc.edu Phone: (831) 459-5765
Students with last names M-Z: Susan Girard email: sagirard@ucsc.edu Phone: (831) 459-5833
General Financial Aid Office Phone: (831) 459-2963
---
How is my financial aid affected if I decide to withdraw from my EAP Program?
If you withdraw before the start of your EAP Program and choose to enroll at UCSC instead, your financial aid will be revised to reflect the UCSC cost of attendance.
If you withdraw after the EAP Program has begun, you must inform the UCSC Financial Aid Office immediately. We will pro-rate and reduce your financial aid to reflect the time you were enrolled only. You may have to repay funds you have received and will be notified when the revision has been completed.
---
How will my financial aid be affected if I extend my EAP?
Your financial aid package will be revised. Typically, financial aid for extensions from fall term to a full academic year result in less funding for spring term than you received for fall.  Your financial aid for fall includes upfront costs such as round trip airfare, orientation expenses, and pre-departure expenses. 
---
What if I decide to do another study abroad program for the next academic year?
Due to limited UC Santa Cruz Grant funding, we only fund the costs for one EAP appointment per student. If you have been on EAP and will be going on a second EAP appointment, you will receive a financial aid package as if you were attending UC Santa Cruz.  You can use this for an EAP program and you may receive additional loan if you have eligibility remaining. Typically, additional EAP programs result in greater loan indebtedness and/or inadequate funding to meet your need.